Get ready to experience Media 3.0
Bio-Immersive Media System
Platform Technology
Scentrac media-sync Technology
​
Scentscape™ is a unique immersive media technology that creates multi-sensuous "Disneyland-level" media experiences. Using a media-synchronized bio-aromatic airstream, Scentscape™ is also a neuroscience-based media wellness platform that has numerous "Theratainment" applications such as Bio-Immersive Telepresence, Virtual Travel, and Virtual Nature.
Overview of features
​
​
The technology
Scentscape™ is cross-platform smart-technology that works with TV, computers, smartphones, and VR headsets. The "Scentscape Experience" is bio-immersive. It delivers media-synchronized bio-aromatic molecules that communicate with our brain and limbic system, enabling a unique physiological connection that immerses users into a bio-digital world. As a neuroscience-based immersive media technology, it is also clinically verified to uplift mood, diminish stress and modulate mood depending on need and programmed experience.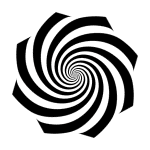 VR?... How bout, "bio-teleportation"
Movie sound-track?... How bout movie

scent-Track

?!
create your own home movie scentracs with the
scentrac creation studio
...then play them on your TV, computer, or smart device - or on your VR headset
Go outside... without going outside​
streaming media aromatherapy
​
Scentscape™ also creates its own kinds of media experiences such as remarkably lifelike Telepresence, Virtual Travel and Virtual Nature. These unique immersive experiences are not only amazingly enjoyable, but they are also part of the Hypnos Executive Wellness Suite.
​
Scentscape's functionality has been clinically-verified to uplift mood and diminish stress. Thus, Scentscape functions as a powerful digital neurolimbic aromatherapy technology that works right at your desk computer, or in the family room on the TV - or your smartphone, laptop, pad, and VR headset.​
Cross platform. cross function.
Upgrade your exercise