Get ready to experience Media 3.0
Bio-Immersive Media System
Platform Technology
Scentrac media-sync Technology
​
Scentscape™ is a unique immersive media technology that creates multi-sensuous "Disneyland-level" home cinema experiences using a media-synchronized bio-aromatic airstream.
​
​
The technology
Scentscape™ is smart-hardware that works with your TV, desktop computer, laptop, pad device, smartphone, or VR headset. The "Scentscape Experience" is bio-immersive; it is much more than just digital media like you experience when you watch TV. Scentscape™ brings bio-sensory data-streams of media-synchronized bio-aroma molecules and nature-shaped scalar-wave frequencies. This "bio-data" is perceived by our brains, nervous and limbic systems, creating a unique physiological connection that immerses us into a bio-digital world. There are three unique bio-data streams engineered into Scentscape: the Scentrac™ Media-Sync bio-aromatic airstream, bio-dome™ Scalar-wave frequency broadcaster, and Atmosphere~Breeze™ which creates a therapeutic natural-atmospheric feeling, making you feel like you're outside in fresh air.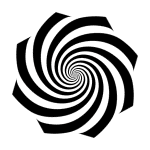 VR?... How bout, "bio-teleportation"
Movie sound-track?... How bout movie

scent-Track

?!
create your own home movie scentracs with the
scentrac creation studio
...then play them on your TV, computer, or smart device - or on your VR headset
Go outside... without going outside​
streaming media aromatherapy
​
Scentscape™ also creates its own kinds of media experiences such as remarkably lifelike Virtual Travel and Virtual Nature. These unique immersive experiences are not only amazingly enjoyable, but they are also part of the Hypnos Executive Home-Office Wellness Suite. Today, streaming media experiences have become a common de-stressor in peoples' lives and move beyond just simple entertainment that passes the time. People worldwide now use streaming media entertainment as a healthy way to relax and recharge while also enjoying valuable time with loved ones. Hypnos has taken this further by developing an immersive media system that strategically uplifts and modulates mood - thus making media not only immersive and entertaining but deeply fulfilling.
​
Virtual Nature Therapy is one example of how Scentscape combines immersive media entertainment with therapeutics to create a truly functional "Theratainment System." Shinrin-Yoku is a Japanese-developed forest-exposure-therapy practiced worldwide and is advocated by many physicians and therapists. While most people are not able to take a trip to a forest or scenic nature location whenever they want, Scentscape's "Virtual Forest Bathing" immerses users into aromatic forests, woods, beaches, rainforests, and many other scenic nature settings that are uncannily life-like, causing the mind and body to feel like "you're really there," which bridges the gap between technology and the natural world.
​
Scentscape™'s functionality has been clinically-verified to uplift mood and diminish stress. Thus, Scentscape functions as a powerful digital neurolimbic aromatherapy technology that works right at your desk computer, or in the family room on the TV - or your smartphone, laptop, pad, and VR headset.​
Cross platform. cross function.
Upgrade your exercise